Perfect for every bathroom!
YOÜPOO™ Essential oils have anti-viral, anti-bacterial and anti-fungal properties which help fight germs.
Our quality sprays are made with natural essential oils releasing your choice of fragrance in your toilet bowl and throughout your bathroom.
Yoüpoo cares about your health and uses NO harsh chemicals, SAFE to breathe.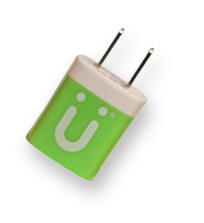 Free USB Charger with purchase of any Yoüpoo® Toilet Spray! (Retail Value of $3.99)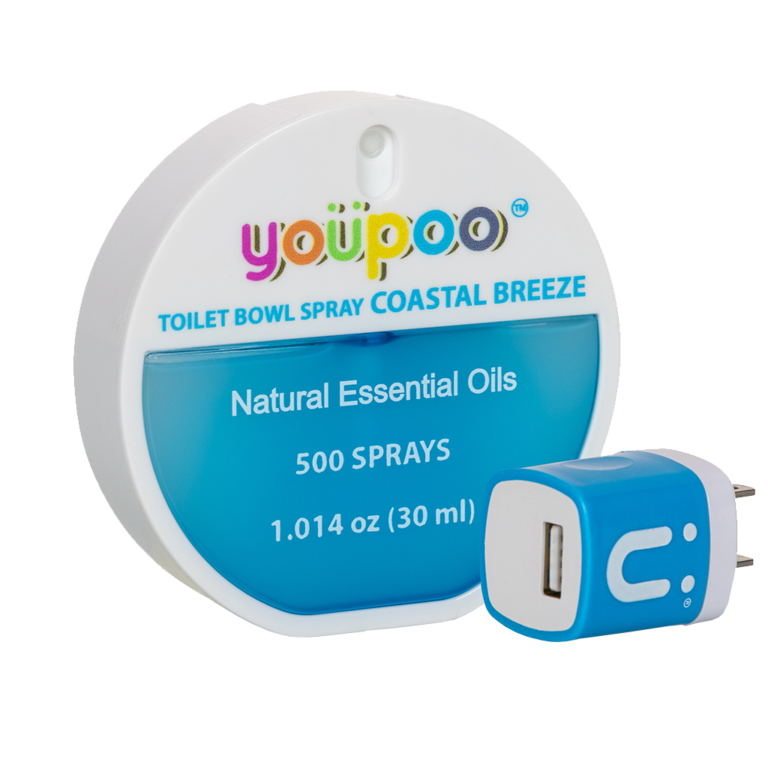 Yoüpoo Pre-Poop Individual Toilet Sprays
Perfect for every bathroom!
FREE USB with every purchase (Retail value of $3.99)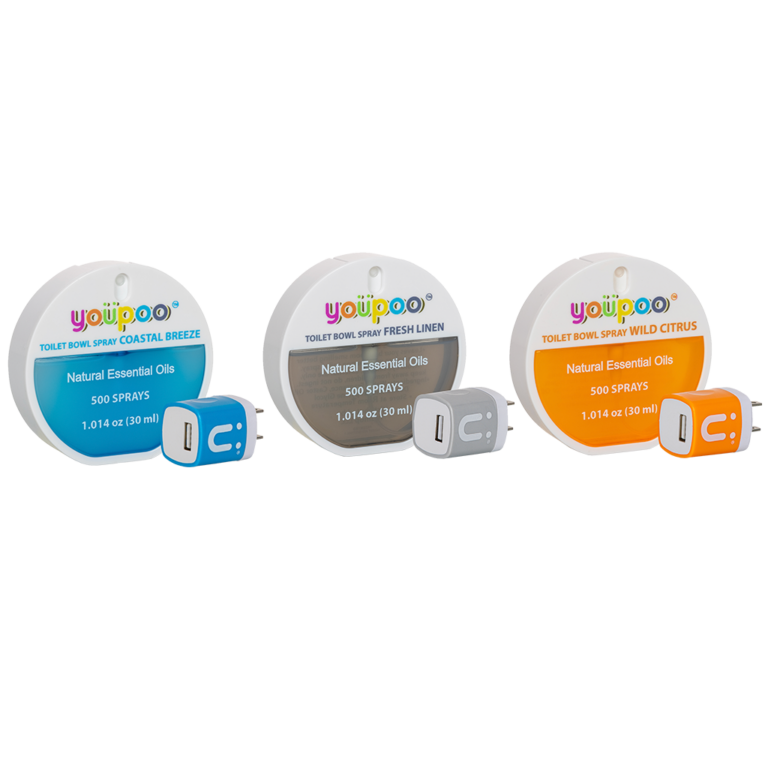 Yoüpoo Pre-Poop Toilet Sprays (Bundle of 3)
Perfect for every bathroom!
FREE USB with every purchase (Retail value of $3.99)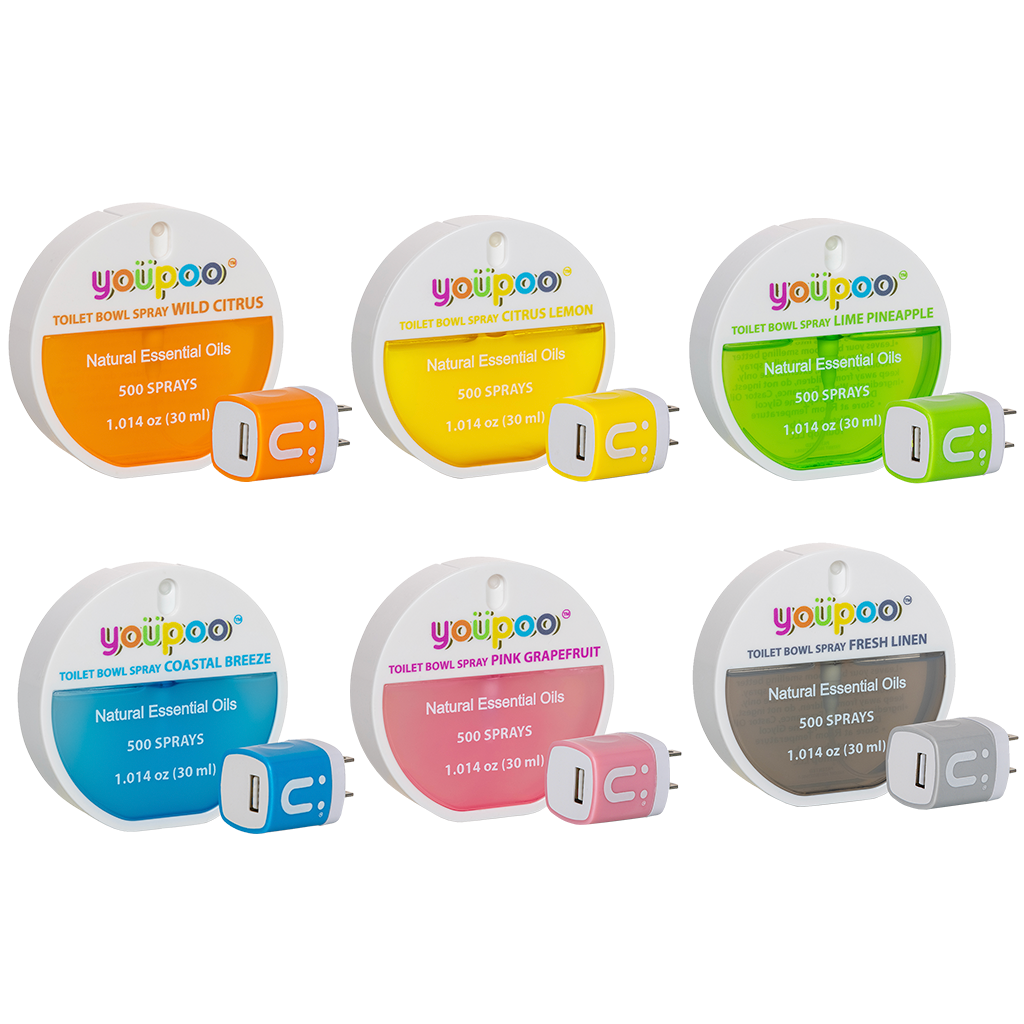 Yoüpoo Pre-Poop Toilet Sprays (Bundle of 6)
Perfect for every bathroom!
FREE USB with every purchase (Retail value of $3.99)